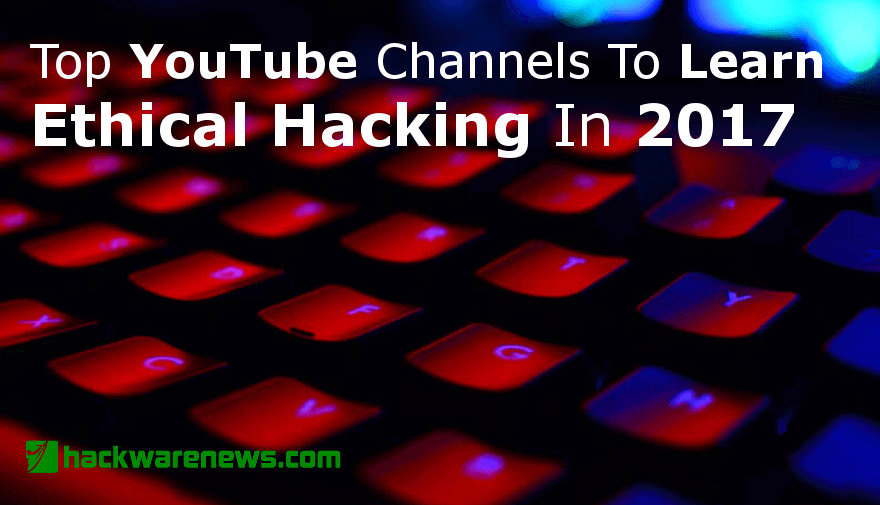 Top Youtube channels to Learn Ethical Hacking in 2017. So, you decided to become an ethical hacker and looking for free resources online?
There are many resources to get you started, like websites with free and paid online courses, books, e-books, tutorials, communities and of courses one of the biggest resources is Youtube.
Below is a list of Youtube channels that help you learn ethical hacking online.
#>_ Ethical Hacking Tutorial by Joseph Delgadillo
#>_ Ethical Hacking and Penetration Testing (Kali Linux) Bhargav Tandel
#>_ Thenewboston
#>_ DedSec
#>_ Hack5
Follow our computer science recommended online learning article