The APT attacks hitting East Asia
East Asia have been targeted by a stream of cyber-attacks carried about by an advanced persistant threat (APT) group. The group goes by several names such as Tick, Brzone Butler and Redbaldknight.
The APT group's main targets are South Korea and Japan. This current wave of Datper malware attacks is written in Delphi and is capable of executing shell commands to gain information from the infected machine, such as hostnames and drive information.
Security researchers from Cisco Talos have stated It is not yet known how the attacks are being conducted since command and control (C2) servers in question are not active. However, they say it's possible the malware is being delivered using web-based attacks such as drive-by downloads, or by watering hole attack. Watering hole attacks is a security exploit in which the attacker seeks to compromise a specific group of end users by infecting websites that members of the group are known to visit.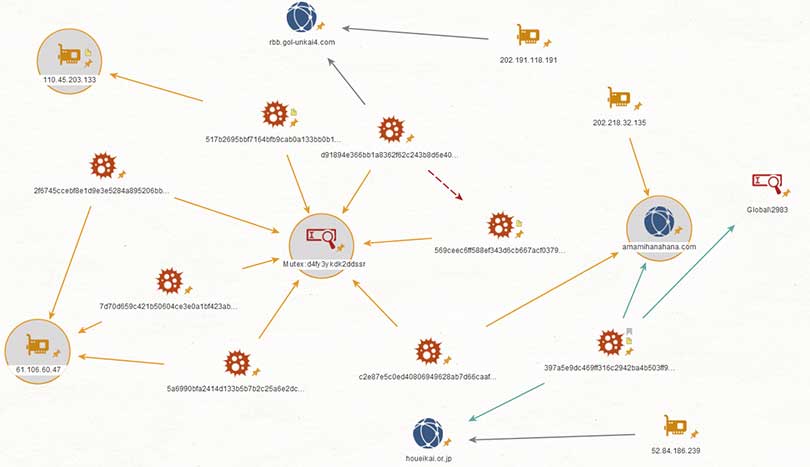 Could this signal the re-emergence of Comment Crew
A fresh wave of APT cyber-attacks has hit South Korea, but also US and Canada, causing some to believe this could spell the re-emergence of Chinese government backed hacking group Comment Crew. Security company McAfee claimed they have discovered a new hacking campaign that focuses on cyberespionage and data reconnaissance.
Comment Crew or otherwise known as Shanghai Group or APT1 is thought to be responsible for the majority of China's cyber-attacks since 2006. In 2013 they were linked to the successful hacks of over 100 US companies, but vanished soon after the exposure, along with hundreds of terabytes of data. The Chinese government maintains that they do not sponsor hacking and claim to be a victim to hacking campaigns themselves.
McAfee has found malware that reuses some of the code that was uses in a campaign called Seasalt that was introduced by APT1 around 2010. The reason this is interesting is because this code was never released publicly, lending authority to McAffee's claims.
A recent campaign, named Operation Oceansalt has been linked to Comment crew. Operation Onceansalt started in May this year and was seen to be targeting Korean speaker with a data reconnaissance implant. Four more waves have since been detected, aimed against companies in South Korea, the United States and Canada.
The Oceansalt implant gives attackers full control of any system or network it is connected to, however, is mainly used for espionage activity. McAffee acknowledged that the implant allows for information to be sent to a control server and commands can also be executed on infected machines, however the full extent of its purpose is not known.
The waves of attacks
The first wave of attacks happened when a South Korean website was compromised, allowing for a spear-phishing campaign to take place. This was done through Microsoft excel email attachments.
For the first two waves of the attack the targets were South Korean public infrastructure officials. The third round of malware documents was distributed from another compromised South Korean website, and the content related to the financials of the Inter-Korean Cooperation Fund.
In the fourth wave involved the targeting of investment, healthcare, banking and agriculture industries in the US and Canada. There are few details around the extent or damage of this wave.
The fifth wave primarily targeted South Korea and the United States using Oceansalt implant.
Although the full motive of the attack is unclear, there is speculation that it could be financial, or a small part of a much larger attack.