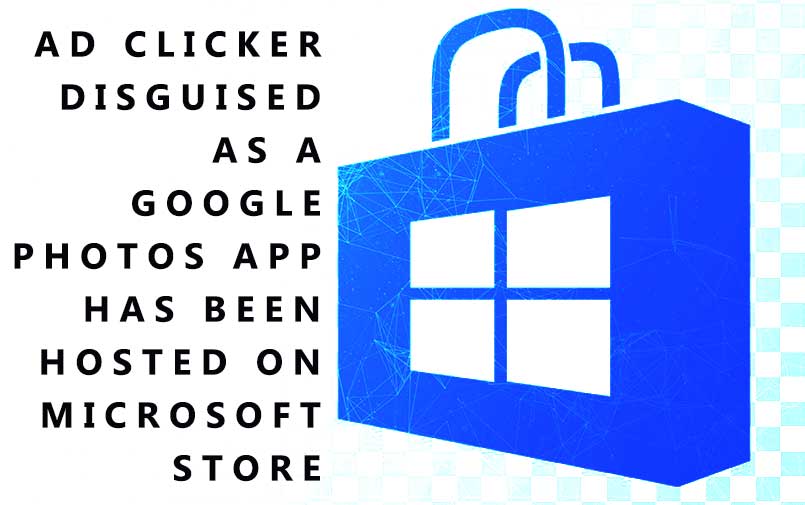 Ad Clicker Disguised as a Google Photos App has been Hosted on Microsoft Store.
A malicious app called "Album by Google Photos" was found to be hosted on the Microsoft store. The app was pretending to be part of Google Photos, but was in fact an ad clicker that generates hidden adverts within the Windows 10 Operating System.
The ad clicker app seemed credible to users because of its name, and also the fact it claimed to be created by Google LLC, Google's actual Microsoft store account is Google Inc, but it looks unsuspecting to users. Microsoft came under some criticism for not realising the app was actually malicious software since the user reviews did highlight that the app was fake, with plenty of 1* reviews. One review states " My paid Anti-malware solution detected several attempts to download malware by this app. Watch out". The App was first released on the Microsoft store in May.
What did the application do?
The "Album by Google Photos" app is a Progressive Web Application (PWA), which acts as the front end for Google Photos and includes a legitimate login screen. Hidden in the app bundle is also an ad clicker which runs in the background and generates income for the app developers.
The app connects to ad URLS, and the ads were very similar to what users would see from typical adware, including tech support scams, random chrome extensions, fake flash and java installs and general low-quality sites.
Microsoft haven't commented how this app managed to pass the Microsoft review process before ending up on the store.  This is somewhat concerning since it could mean other malicious apps of a similar nature have flown under the radar and are still infecting user's computers. We are waiting for Microsoft to comment on the issue.