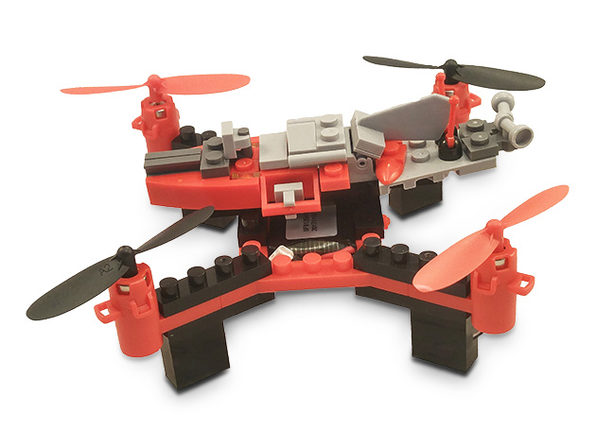 Great Techy Gear and Gadgets: Series 1
In this series we'll look at some great techy gear and gadgets so you can put your skills to the test and have some fun along the way.
The Complete Arduino Starter Kit & Course Bundle ($89.99)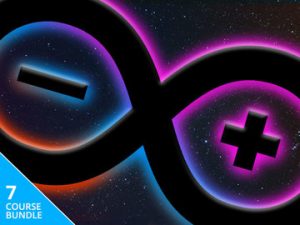 Arduino is the open-source electronics platform that lets you create digital devices and interactive objects in the physical and digital world. Arduino consists of a programmable circuit board (the hardware) and a piece of software that you can run on your computer to write and upload code to the board. This course allows you to delve into the specifics of the platform, as a beginner and emerge knowing about various boards, how to run programs and even get you kick started on your first hands-on project.
This course includes:
Access 289 lectures & 30 hours of content 24/7
Explore the Arduino platform & learn about boards and software
Dive into control statements, sketching, variables & other Arduino concepts
Learn by doing w/ an Arduino project
Walk through programming LEDs & creating a motion sensor
Arduino has become increasingly popular with people delving into electronics because of its simplicity and ease of use compared to other electronics starter kits.
Force Flyers DIY Building Block Drone ($42.99)
This spaceship themed drone allows you to put your DIY skills to the test, whilst having fun at the same time. The building of the drone uses several Science Technology Engineering and Mathematics (STEM) principles, and at the end you get your own flying and spying drone. Explore aerodynamics and weight distribution as you engineer the perfect design; then, get airborne and weave through tight spaces with a 6-axis gyro that makes for even smoother flying.
With this kit you get to:
Build & customize your drone w/ fun building blocks
Learn about key STEM concepts, like aerodynamics & weight distribution
Compatible w/ all major building blocks for extra versatility
Zip through tight spaces w/ the digital proportional control & a 6-axis gyro
Pull off impressive 360° stunt flips
Easily control your drone w/ auto-stabilization
Specs
Style: space
Dimensions: 4″H x 6″L x 6″W
Compatible with all major toy building blocks
7v 600mAh Lipo battery
6-axis gyro
360-degree stunt flip
Auto flight stabilization
4G long-range control
Crash-resistant ABS plastic
Flight time: 10 to 12 minutes
Range: 160 to 240 feet
Recharge time: about 60 minutes
For indoor or outdoor use
DIY Robot Tissue Box Holder ($24.99)
This fun kit allows you to make your own DIY tissue box, adding a bit of quirk to your room. The tissue box is made out of durable Medium Density Fiberboard (MDF) and can sport multiple expressions so you can get just the right amount of villainy on your desk, coffee table, or wherever else you're in need of a tissue.
This kit allows you to:
Build your own creative tissue holder
Adjust the arms for multiple poses/configurations
Polish & paint the surface to match any room's decor
Place anywhere thanks to durable MDF material
This may not be the most technically complex kit, but it is an excellent way to gain a quirky gadget in a hands-on way.
DIY Game Console Kit V2 ($17.99)
This kit is perfect for those of you who have always fancied building your own games console but been at a loss with where to start. This complete kit sets it all out for you and includes everything you need. The kit includes all the parts, the code, and also four retro games: Tetris, Snake, Racing and Shooting. You can then add additional games by modifying the code. This kit is a great way to learn the basics of electronics and console building.
More details on this kit:
New upgraded version
New design is easier to play & battery can be hidden inside
Code & schematic provided
Modify the code to add any games you'd like
Comes w/ four retro games: Tetris, Snake, Racing, Shooting
Easy to assemble: simple soldering & installation required
Can run using a USB power supply or via the battery
Size: 5.59 x 3.82 x 1.26 inch
Power: DC4.5-5.5V 60mA, Computer USB power, mini USB Interface or 3x AAA battery
Color: Black
Controls:

Arrow Key Buttom: Direction control, choose game
Red Button: Switch on/off
Return Button: Return to Menu
OK Button: Enter/ Start

Tools You May Need:

Pro32 Soldering Iron
ES120 Screwdriver

Includes:

DIY Game Kit V2 (Battery not included)
Clear Shell
We hope you enjoyed series 1 of our Gear and Gadgets products, we'll be back for series 2 to bring you more top techy picks.