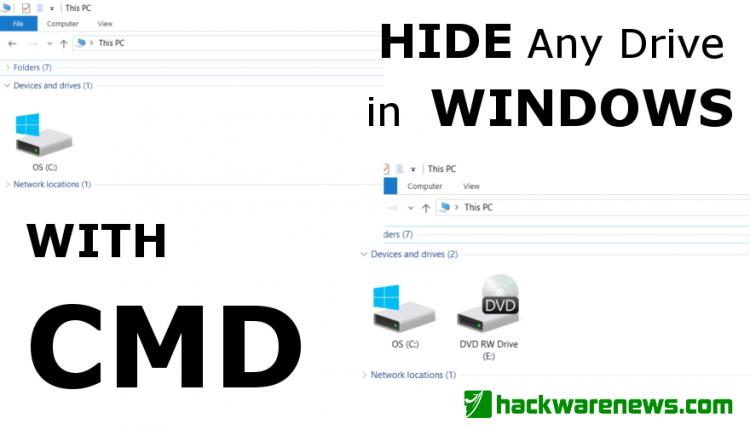 Hide Any Drive in Windows Using Command Prompt

Windows CMD is powerful tool to achieve some tasks that normally cannot be done without a third-party software/tools. Below short step by step tutorial will show you how to hide one or more drives on your PC.
There are few simple steps to take to hide a drive or to show a drive. 
To hide a drive: 
Open CMD ( Windows Key + R and type CMD , press enter)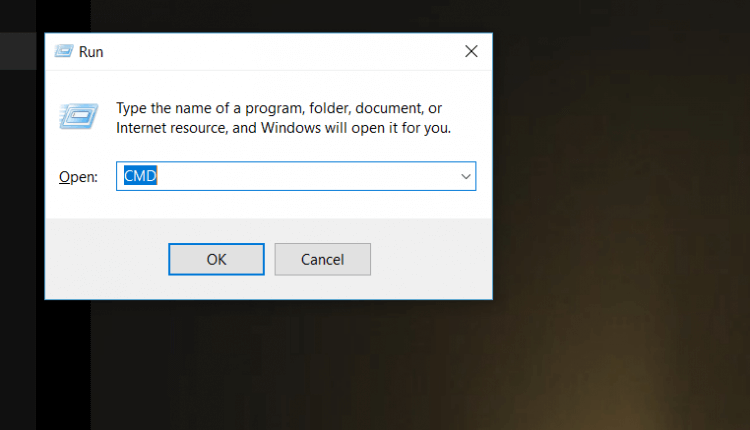 Type diskpart and press enter, if prompted for UAC (User account control) dialog-box, click Yes
Type List Volume and enter to list all available drives on your system
Type select volume e to hide  Volume 0
remove letter e to hide volume 0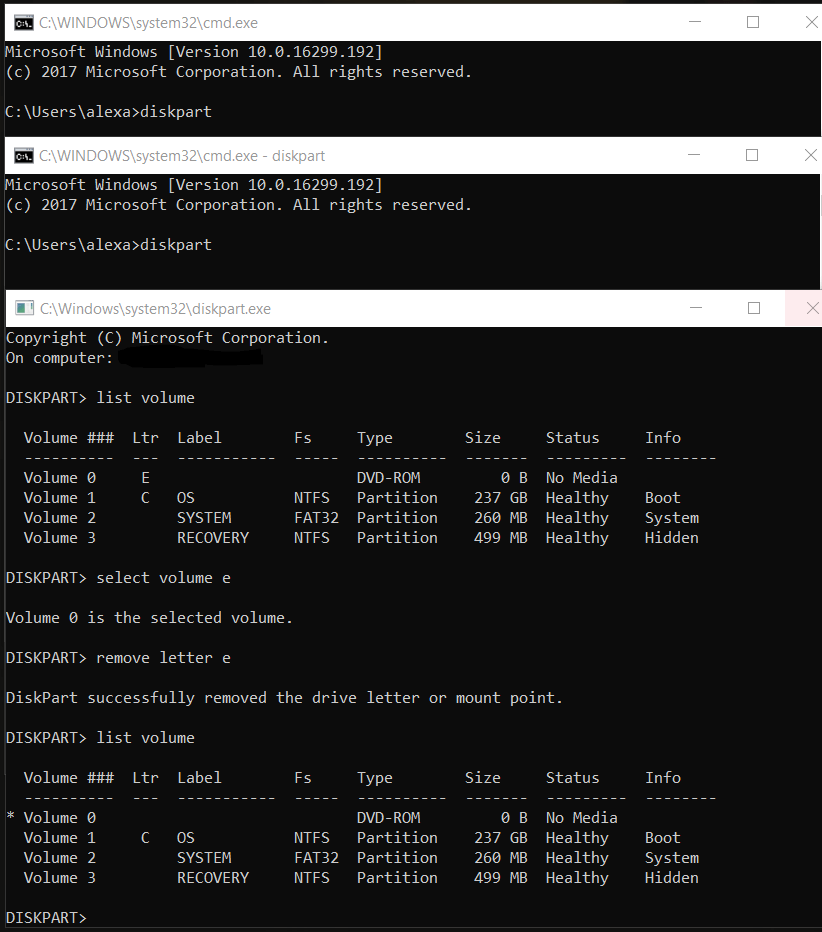 Result
BEFORE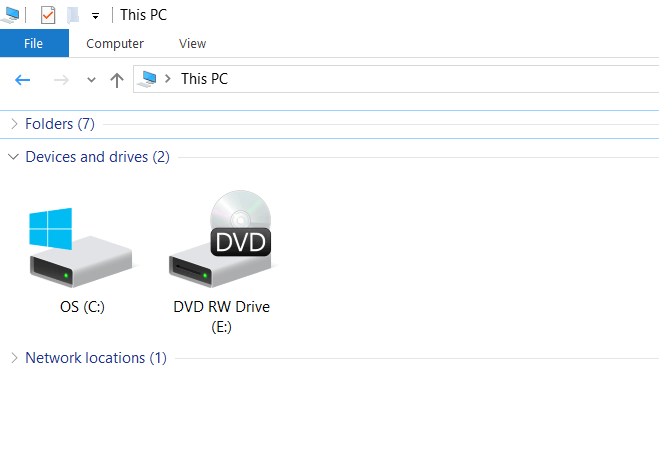 AFTER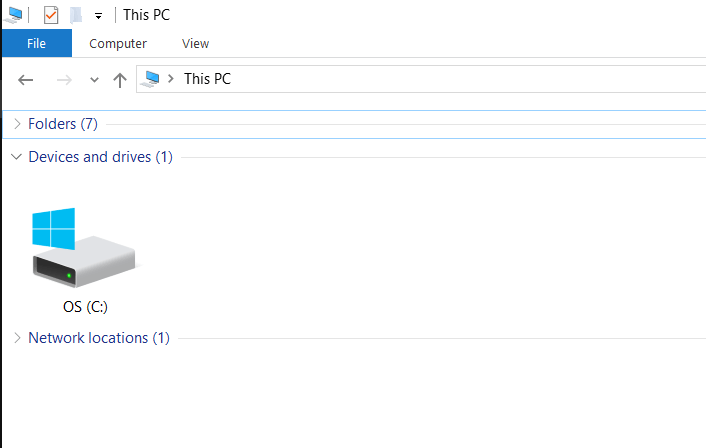 To show a drive follow below steps