Top Hacking Simulator Games Every Aspiring Hacker Should Play: Part 1
Top Hacking Simulator Games Every Aspiring Hacker Should Play: Part 1
Every aspiring hacker should delve into the world of hacking simulation games, these games aren't just a way to kill time and avoid study, but often an excellent way to sharpen your hacking skills. There are a wide variety of hacking games out there, but all good ones use the principles of hacking and often a lot of hacking skill and technique, meaning you can put your skills to practice.
The main complaint about hacking simulation games in the industry is that many of them have little to do with hacking. Instead, they use the word "hacking" to inspire sentiments of mystery and intrigue rather than providing legitimate practice and principles. In this hacker games list, we'll look at the top hacking simulator games currently available so you can pick those that best suit your experience or goals.
In number one spot we have Hack the Box. The online platform (not really a game) is focused on testing your penetration testing skills and also gives you a platform to share advice and ideas with other hackers. Hack the Box contains several realistic challenges, some of them based on real-world scenarios, that are frequently updated.
When you start, several machines are available to hack; you hack machines to gain points to improve your rank. The hackable machines range from easy to hard so there's something for hackers of all levels, and always new challenges to keep you busy.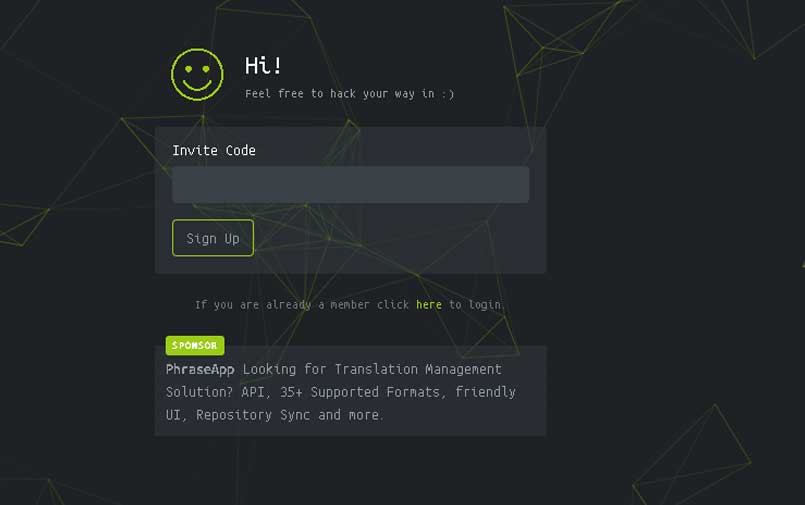 If you're interested in starting the hack simulator game, you need to solve an entry-level challenge where you hack the invite code. The idea behind this is that if you can't hack the invite code, you won't be able to progress much in the hacking simulator game.
Very professional platform, a lot of fun to work on the machines, labs, challenges and endgame, definitely recommended 10/10.
The game's Training Boot Camp incorporates real-life cybersecurity techniques such as information gathering, port scanning, fingerprinting, exploit research attack strategy, digital forensics and even more. There are 25 certificates to earn in the final game. The academy is designed to be fun but also accessible even if you have never used a terminal in your life.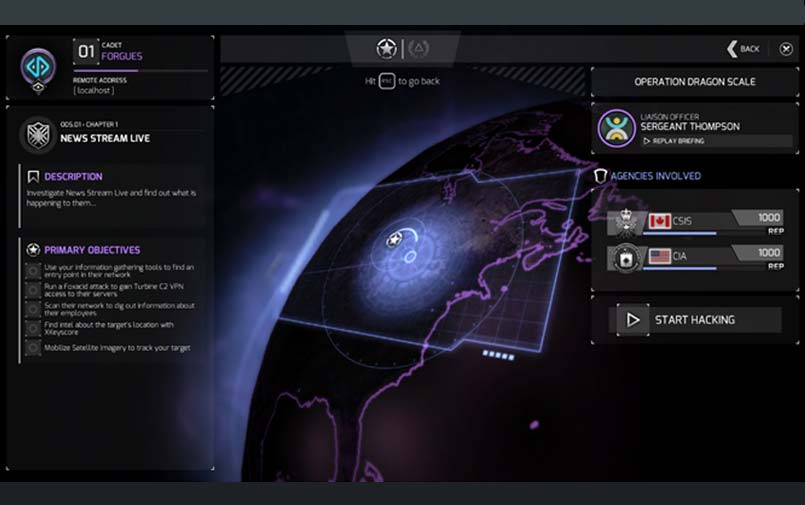 In this hacking simulation game, you take the role of a hacker hired by a particular government and join war theaters where you complete tasks to help the government. There is a mission hub where you can pick the missions that interest you and check your progress. You can even join teams with other players in order to solve the game's complex puzzles.
The hacker game offers something for everyone, people who prefer single player, multiplayer and hackers of different skill levels. There is a strong community aspect of the game, for example, you collect files through your missions that have difficult puzzles to solve hidden within them. These puzzles are intricate and may require internet searches or help from the community, giving the sense that you're all working together.
As well as probing and jacking computers remotely, hackers will get to send out a military unit for field work, which is an intriguing combination.
Hackmud is a text-based multiplayer hacking simulator for Intel-compatible PCs. In the game, you take a journey through puzzles to solve, and protected systems to crack, as you explore the abandoned internet of the future. One key aspect of the hack simulator game is protecting your winnings from other players through code, since your winnings can be stolen by other players.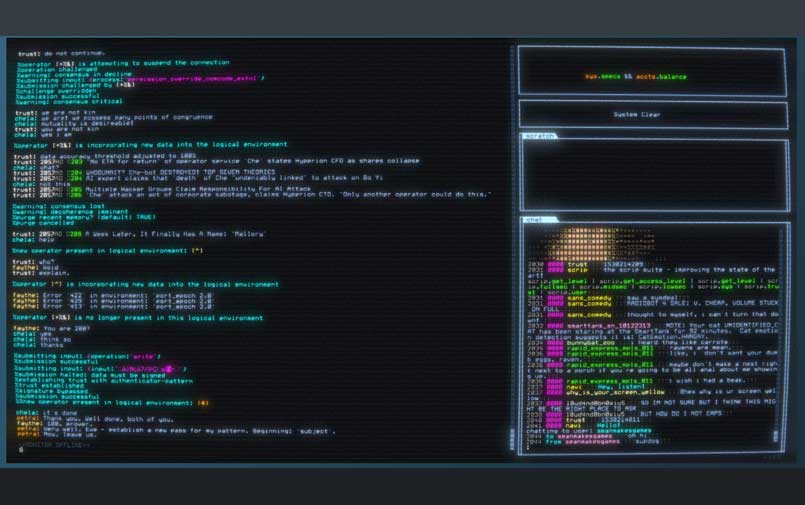 You aren't thrown straight into the deep-end, the game involves a single player tutorial so you can get to grips with the decaying internet and the cracking and coding required. After you complete the tutorial, you are thrown into the multiplayer sandbox. Explore scripts created by other players and create your own. Build tools and forge alliances, or lay traps and break bonds.
If you like games like Uplink and Hacknet then you should definitely try this hacking simulator game.
It begins with a 3-4 hour single player tutorial which is really well done and teaches you the ropes in a clear way – while still being entertaining – before throwing you into an imposing, and initially impenetrable, multiplayer version.
Without guidance, this monster of a game would be impossible to comprehend, especially for someone like me whose only experience with hacking is watching WarGames with Mathew Broderick when I was a kid. Fortunately, hackmud has an amazing community."
In this hacking strategy game, you play an agent and it's your job to make a living by performing jobs for major corporations. This involves various professional hacker feats such as hacking into rival company systems, stealing high-value research data, sabotaging other companies, erasing evidence, laundering money or framing innocent people.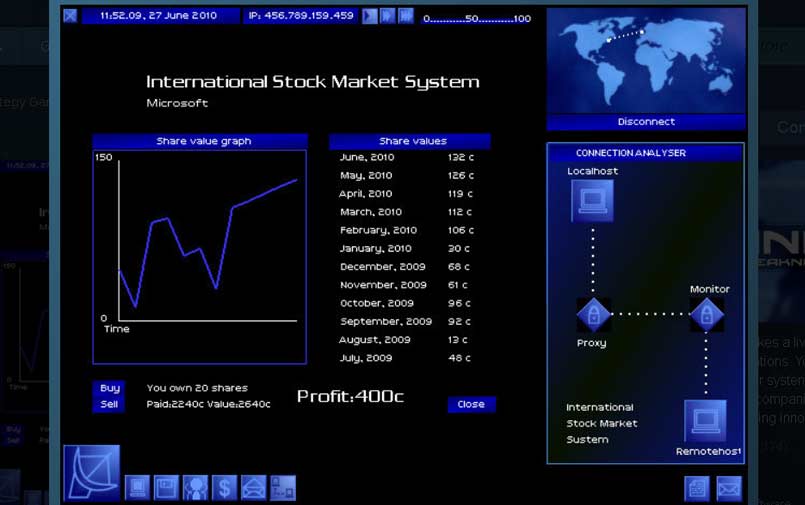 As you move through the espionage and sabotage tasks you earn money, which you can then use to upgrade your computer systems and buy new software and tools to improve your abilities and move through the levels. As your level increases, you will unlock more dangerous and profitable missions. The game is very versatile, giving you the option to explore many avenues, for example, you can manipulate the stock market, or divert people's bank account funds into your own, or design an extremely deadly computer virus.
It's very straightforward and a damn good hacking sim. Easy learning curve but with more and more challenging jobs as the game progresses and you decide to take them and the risks associated or stay small and play smart.
That sums up part 1 of our top hacking simulator games. In part two we'll look at four more excellent hacking simulation games that successfully cross genuine hacking skills and a lot of fun. Follow the link below to find more hacking games.