Great Techy Gear and Gadgets: Series 3
In this series, we look at some great techy gear and gadgets so you can put your skills to the test and have some fun along the way. We tailor pick gadgets and gear that we think adds a new way of experiencing or learning an area of tech, to help you get your head out of the textbooks and into some hands-on, but fun, learning. If you've just joined us, you can find part one of the series here or part two here.
MagicKey 3-in-1  DIY MIDI Gamepad Keyboard ($32.99)
Another fun and entertaining gadget by SunFounder here! This is a multi-function controller based on the Atmel ATmega32U4. You just need to connect this controller to a Raspberry Pi or PC and you can create a gamepad! You can then use this gamepad to play games, type, or Musical Instrument Digital Interface (MIDI). Just a reminder that this product requires Raspberry Pi or PC in order to work, these are not included.
In a nutshell:
Combines gamepad, keyboard, & MIDI functionality in one
Uses anything conductive as the keys for your creative works
Change the keys' value for your creations using the Raspberry Pi visual programming language software
Multiple connections let you use buttons on board, alligator clips, or pin headers as inputs
Can connect to the computer via mini USB cable for further keyboard & gamepad use
Click here for more information on this product
TinyTesla Musical Coil Kit ($197)
This product by OneTesla is a SSTC mini-musical Tesla coil with USB technology. This fun and amusing gadget is accessible for techies of all levels, the kit comes with all the electronic and hardware components you need to build your own singing Tesla coil. All you need to do is plug it into your laptop or PC and you're ready. Everyone likes a bit of sparks flying, but only when its safe of course as it is with this kit!
In a nutshell:
Completed kit shoots sparks up to 4 inches long
USB interrupter allows you to control your Tesla coil from a laptop
Play MIDI files & make music using the sparks themselves
Small size & low component count makes it easy to assemble
Ideal for newcomers to the Tesla coiling hobby, as well as seasoned DIY electronics enthusiasts
Click here for more information on this product.
Kinkajou Bottle Cutting and Candle Making Kit ($59.99)
This versatile and entertaining kit by Bottle Cutting allows you to cut bottles into impressive glassware to impress your friends and also make some fancy candles. This kit allows you to take your favourite bottles and shape them into glassware to keep, the added bonus of the candle maker means you can fill your new glasses with homemade soy candles. This kit is perfect for techies who also have a creative flair and want to try their hand at some art & design glassware, as well as getting hands-on with assembly.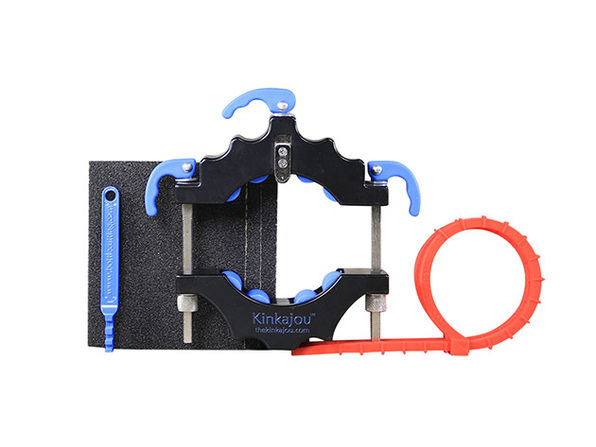 In a nutshell:
Includes Bottle Cutting & Candle Making Kits
Designed to cut round bottles from 43 to 102mm
Creates soy candles
Make great gifts
Perfect for creating custom drinking glass sets
Click here for more information on this product.
Flexbot Hexacopter Kit ($89.99)
This DIY helicopter kit by FlexBot includes all the materials you need to create your own flying helicopter that you can play take to the great outdoors! The kit is accessible to techies of all levels since it includes simple, focused and straightforward instructions to put together the helicopter. We know technology enthusiasts are always looking for ways to learn new things in a hands-on way, advance your skills but also step away from the screen, this kit helps you do just that. An added bonus is that the kit looks stylish with an orange and white colour scheme.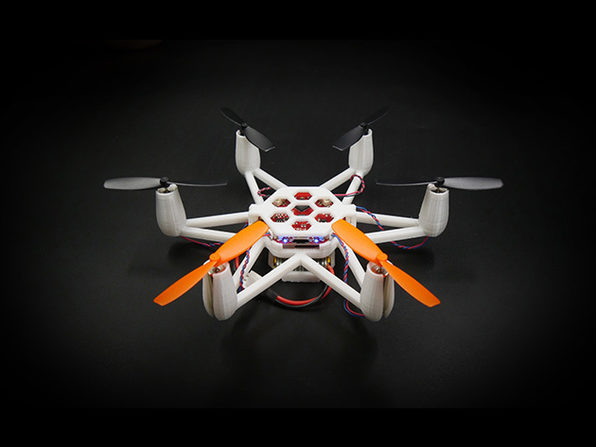 In a nutshell:
Control the Flexbot using the gravity sensors in your smartphone or tablet
Personalize your flying experience w/ any design you like
Customize your Flexbot further by 3D printing your own additions at home
Add new modules using the Arduino compatibility
Lower flying noise, remove signals, & more by coding it yourself
Click here to find out more about this product.
That completes series 3 of our Great Techy Gear and Gadgets where we aim to bring you fun and educational techy products so you can continue to impress your friends! We try to hand pick gadgets based on what we think our techies want. We know when you're learning new technical skills such as programming languages or electronics, sometimes the material can be a little dry, and you get little time to get your head out of the books and into something hands on but also fun, that's what we've considered in this series. We'll be back soon with part 4.