Major US telecom hacked by tampered Chinese Ethernet port. A Bloomberg report has released details of a major US telecommunications company who discovered a foreign implant in their server in August 2018. This is the first time a source has come forward to confirm the claims made a week ago, that tiny Chinese spying chips were placed in the servers used by 30 top US tech companies.
The implant was found to be built into the server's Ethernet port, giving the spies access to the company's networks. The server was created by Supermicro, a Chinese manufacturing company who were originally reported to have supplied the spying chip servers in last week's report.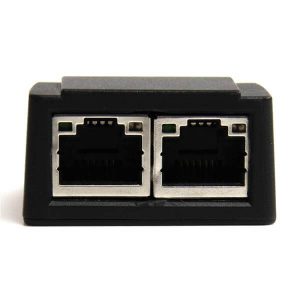 Bloomberg has come under intense scrutiny following the report's publishing due to lack of clarity around their sources. Because they haven't revealed the sources, and because many of the 30 companies, including Apple and Amazon have come forward to deny the allegations, some people are calling into question the legitimacy of the report. However, despite Apple's initial denial, they later came forward to say they did find an inserted chip on one of their servers, used for testing in their labs. This server was provided by Supermicro.
The Department of Homeland Security put forward a statement on Saturday to say
we have no reason to doubt the statements from the companies named in the story
by companies they are referring to Apple and Amazon, who have both denied the Bloomberg report allegations. The UK's primary cyber security agency GCHQ have stood by Homeland security's statement. Apple's vice president of information security, George Stathakopoulos has said he will make himself available for questioning this week.
The report also fails to name the major telecommunications company in question, adding to this frustration around lack of transparency over the claims.