Paul Hadjy, co-founder and CEO of Horangi almost finds himself an endangered species in the tiny red dot at plying the rare trade of cyber-security.
"It was cool to see some of the other companies doing cyber-security in the region as there are not that many." said Hadjy, referring to the recent turnout for the CyberConnect 360 event held in Singapore.
To Hadjy, he believed that more can be done to chase the success from the event and address the very real cyber threats posted to the corporate world. For instances, financial firms have increasingly became the top target for hacking as they control large amount of money and credit information of clients.
Despite the risks, not many financial related institutions were able to ward off hostile cyber-attack from outside the company. As such, a number of high profile data breaches have surfaced out in the news lately.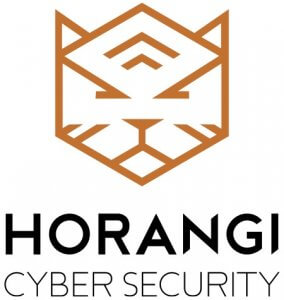 The aftermath of such breaches then often opened up the victim, in most of the cases, a company to the possibility of very expensive litigation which in the first place can be prevented.
"It is extremely important that a company be able to identify any possible holes within their enterprise network and to be able to fix them before they would be the target of a coordinated attack." opined Hadjy.
It was often said that human remained the weakest link in the corporate data protection, however proper training can be used to enhance their mindsets and raises their cyber-security awareness.
The next weakest link in line then lies in the email systems which are vulnerable to phishing, ransomware and malware. And most often a weak password is all it needed for hackers to find a breakthrough to a highly secured system.
Reflecting this sentiment, Hadjy told Hackwarenews that every company should know whether or not its computer network that are connected to the Internet are as secured as possible.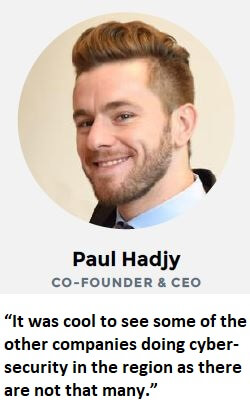 Then, this big picture will list the various weak spots in the system which might be vulnerable to cyber attacker for exploitation to gain greater access to company data.
In filling this gap, Horangi has offered a three-part system that scans, detects security issues and prepares reports based on the data collected. Moreover, the three-part system is capable of doing a complete and thorough analysis of a client's computer network and all of its workstations looking for possible security risks.
"With Horangi, they (the clients) would be able to know whether or not they would be ready and help them identify any deficiencies before they become a problem." commented Hadjy.
After the review, the client will be able to come up with a plan to mitigate the risks and to hopefully prevent any type of security breach from occurring in the future.
As Horangi's motto goes, "there is no off switch on a tiger", and the word "Horangi" is actually derived from Korean language meaning, tiger. Similarly in the cyber world, there is no off day as well, as threats are constantly round the clock. So probably, we do need a sleepless tiger to ward off endless cyber-attacks for data integrity.