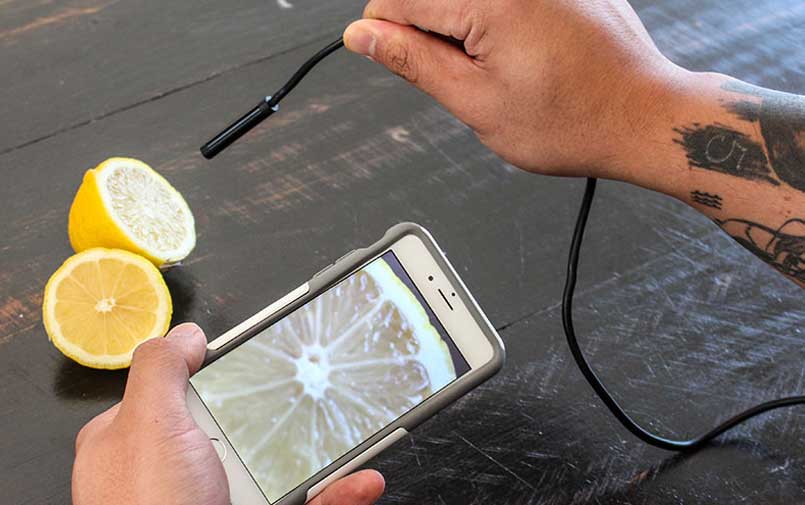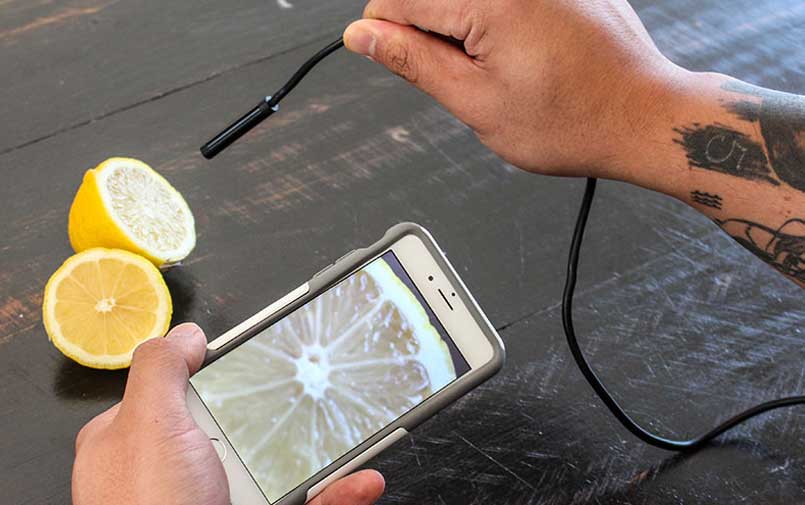 Clogged drains, engine troubles, keyboard malfunctions… most of the technical issues we struggle with on a day-to-day basis could all be fixed if it were easier to see what was wrong and diagnose the actual problem. That's why everyone should have a tool on their belt like the 1080p HD Waterproof WiFi Wireless Endoscopic Camera.
A waterproof endoscopic camera like this one basically allows you to get 1080p HD footage of any dark or tight space you can't reach. It features an adjustable LED light and flexible neck to get in all those nooks and crannies you can't get to. Basically, you run the flexible 3m neck of the camera down a drain and use the LED to illuminate whatever is clogging your pipe. The device transmits the footage back to you via wifi and diagnoses the problem at the source. Hair clog? No problem for a cheap drain snake. Burst pipe? You know to call a plumber so you don't make the issue worse than it already is.
Normally, an endoscopic camera like this would cost around $100 but the 1080p HD Waterproof WiFi Wireless Endoscopic Camera is on sale right now for just $39.99 – a chance to save 60% off the sale price.