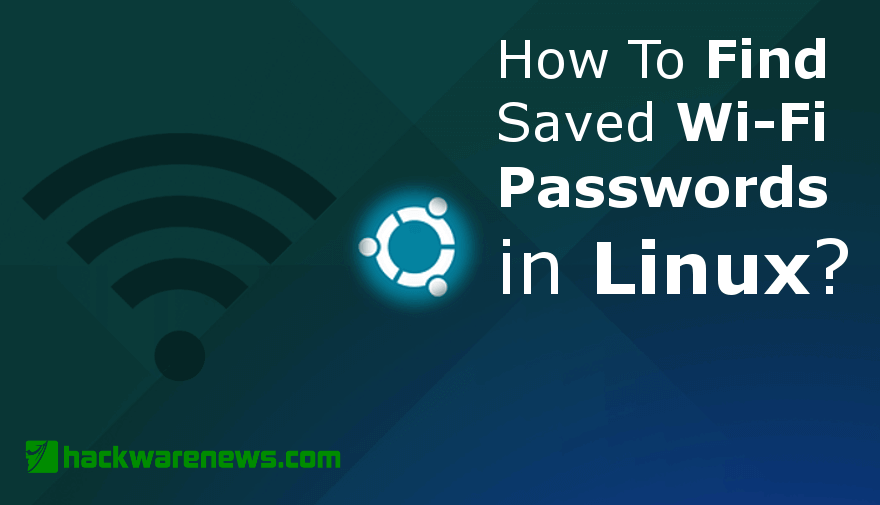 How To Find Saved Wi-Fi Passwords In Linux? The cool thing here is that you just have to add a few commands and you are ready to go. It's a distinct, simple yet great process as a whole.
· First, open the terminal window and then make sure that it runs adequately
· Run this command to figure out where all the network information is shared "cd /etc/NetworkManager/system-connections"
· After you reach that point, make sure that you list the saved networks on your machine with the "LS" command.
· Now you will be able to see all the saved details. The idea is to find the right password, this is mostly prefixed by "psk+", so try to find that. Make sure that you replace AAA with your own name with "sudo cat AAA"
How can you recover the wireless password?
Doing this will not be very tricky, it just involves some simple approaches and a good attention to detail that you will like quite a lot.
· Click the Wi-Fi icon and you will have to go to Edit Connections
· Click on the desired network and then press the Edit button
· Here you will want to find the Wi-Fi security tab, as this is where the information lies
· Press Show Password to actually see the password
Doing these tasks is not that complicated. All you need is the right amount of time and guidance. But it is going to be worth it, so just consider keeping the ideas in mind.