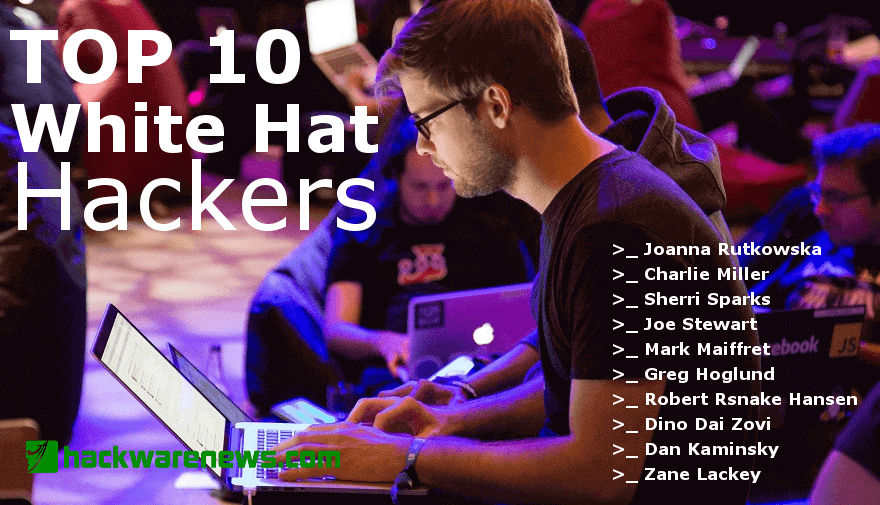 White hat hackers are known to be very helpful when it comes to finding a huge range of problems with computer systems. They also do all they can in order to fix any of those issues the best way they can. With that in mind, we created a list to include some of the best white hat hackers that you can find out there.
is a widely known stealth malware researchers and low level security expert. She does a very good job when it comes to protecting the VISTA kernel against virtual machine hacking features.
is one of the popular Uber software researchers and he won a $10k cash price at a hacking conference in Vancouver. He is known for being a very good computer software researcher.
once hacked the military service and with great success, so the results were more than amazing for that reason alone.
is hired at the Dell Secureworks Counter and he is focused on malware research. His focus is on stability and eliminating internet threats that appear gradually nowadays.
does a very good job at Beyond Trust as the CTO and he also tends to focus on the digital security aspect, vulnerabilities and firewall issues of the company.
approach is an incredible and distinct one. He does a very good job when it comes to eliminating and identifying many software exploitations, online game hacks and buffer overflows.
started to hack phone lines and now he is focused on security advancements in the networking world. He is also focused on the creation of very powerful firewalls.
hacks Macbooks and he is also known for eliminating many security issues for these machines in the long term. He did a very good job when it came to identifying and preventing many malware attacks for the Apple platforms in particular.
is a chief scientist for White Ops, and he also serves as a computer security researcher. He does a very good job with the DNS cache and he even showed that the Sony Rootkit infected around 500000 devices.
created Signal Services and he also serves as the CSO there. He is known for removing network security bugs.
These are some of the best white hat hackers out there. What makes them great is the fact that they are amazing at what they do and they always want to keep malware attacks and infections away from users. That makes the experience extremely distinct and it does tend to bring in front some outstanding solutions for people all over the world.
Thanks to these great hackers, we have a much better and safer online world. That's why we need to commend and appreciate people like this, because they are indeed making the online world safer. And in the end, that's the most important thing to have!