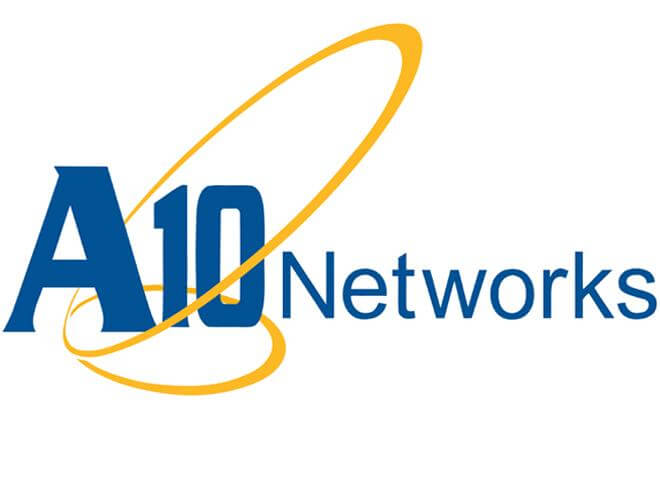 A10 Networks addresses corporate attitudes on cyber-security. Corporations have come out of the dark and addressed cyber-attacks that resulted on distributed denial of service (DDoS) against their businesses. Much like the "Me Too" viral campaign, many corporations have fallen victims to the cyber-attack one after another in the past year.
In some extend, some of the "victims" did not even know that their information technology (IT) system have been breached by malicious code and virus, according to Application Intelligence Report (AIR) complied by US-based computering firm, A10 Network.
Almost one in two companies hacked on average in 2017
On the all-telling reports, the US-based A10 Network surveyed over 2000 businesses and IT leaders globally on the knowledge and attitudes toward cyber-security. The survey was conducted between two targeted groups, the IT decision makers and employees of the corporations.
The findings were then rather alarming as nearly half or 44% of the companies surveyed, indicated that they have either been a victim of a DDoS attack or do not know if they have been attacked.
To be specifically, 33% of the companies polled recognized that their IT system had been breached at least once over the past 12 months, while 11% polled were still left in dark of whether at least a cyber-attack had occurred to its IT infrastructure over the past one year.
Ignorance is not bliss
On further surveys with the companies' employees revealed nonchalant attitudes toward a DDoS attack or simply the lack of awareness in this area. As such, the AIR recorded 55% of the participating employees claimed little or no knowledge of what a DDoS attack is.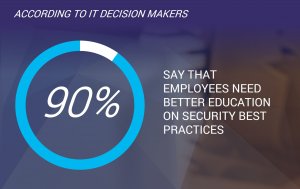 Similarly, 11% of the participants were left in the dark and unsure if they have been attack or not by DDoS over the past year. Therefore in addressing to this knowledge gap, over 90% of the IT decision makers of the corporations believed cyber-security education were needed to create the awareness among employees.
Yet to rub salt to employees' ignorance of DDoS, almost a quarter or 23% of the IT decision makers expected the education to do little or no improvement in employees' attitude toward corporate cyber-security best practices over the next 12 months, as opposed to 77% whom believe optimistically that improvement is nigh.
Gloom and doom for 2018
The IT decision makers' pessimism did not stop there, as over half of the personnel polled or 60% expected the DDoS attacks to intensify in 2018. This was due to the hackers using more sophisticated approaches, where the sizes and the frequency of DDoS attacks are estimated to increase as well.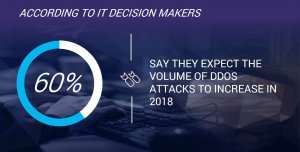 As such, only around 36% of IT decision makers are only slightly optimistic about their ability to stop threats and protect their companies. However, they cited the need for ongoing support and corporate commitment to cyber-security policy and enforcement to fend off rising attacks.
Changed attitudes with right infrastructure forms the best defense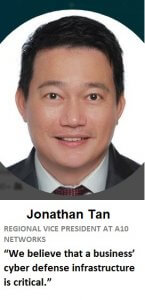 After the publication of the report, Jonathan Tan, Regional Vice President of A10 Networks for ASEAN and Pakistan, told Hackwarenews the need to change corporate attitudes and behaviors in the ever-present threat of cyber-attacks.
"We believe that a business' cyber defense infrastructure is critical," said Tan.
For instance, the simple practice of changing password regularly and the two-factor or multi-factor authentication can make a difference in cyber-security. Regular email reminders for updating passwords can also help to minimize data breaches.
"The enterprises must also take on a proactive and ongoing approach towards educating the workforce on cyber security threats and precautions." he concluded.