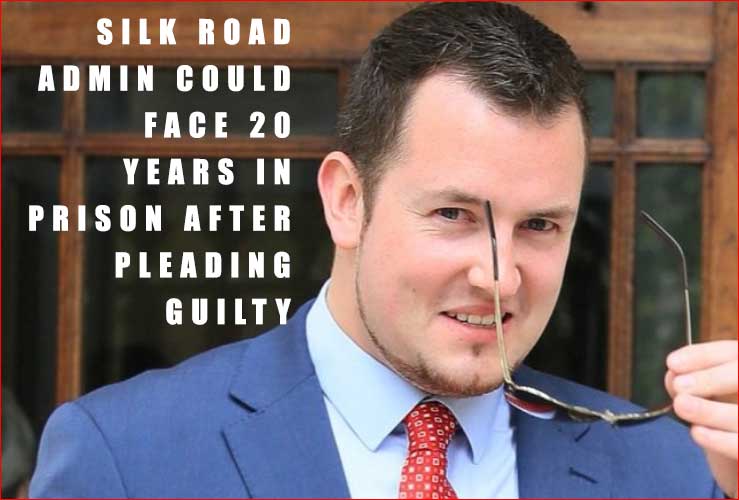 Silk Road Admin could face 20 years in prison after pleading guilty . Gary Davis, an Irish citizen who helped fun the dark web drug marketplace Silk Road has pleaded guilty on Friday 5 October to drug trafficking charges that carry a maximum sentence of 20 years prison time.
Davis, who also went by the alias Libertas, was an administrator and forum moderator for the dark web site. Silk Road was an online black market for the sale of illegal drugs. The site was hosted on the dark web, where users were able to browse the site anonymously and securely without being monitored.
Development for the site was started in 2010 and by February 2011 the site was live. Silk Road was shut down in October 2013 after an FBI investigation which resulted in the site's founder being Identified. Silk Road was founded by Ross Ulbricht who went by the pseudonym "Dread Pirate Roberts". Ulbricht was sentenced to life in prison without the possibility of parole.
Davis has a role in helping the site run smoothly and provided customer support to users. It was found that he received a weekly salary for his work maintaining the site. Gary Davis was indicted by the US in 2013, and later arrested in Ireland in 2014. Davis attempted to fight extradition to the US on the grounds that going to prison in the US would endanger his mental health and life, which would violate his rights.
The fight against extradition was ultimately unsuccessful after Ireland's supreme court rejected his arguments, he was extradited in July 2014. Davis plead guilty in court to one count of conspiring to distribute massive quantities of narcotics, which has a maximum sentence of 20 years in prison. He will be sentenced by Judge Furman on 17 January 2019.