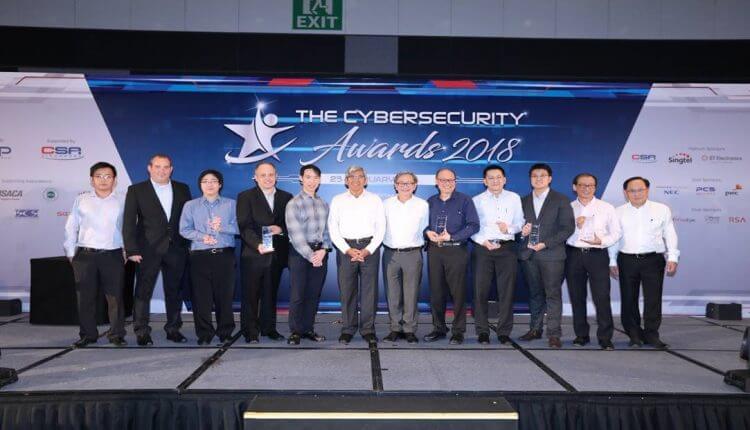 Cybersecurity award inaugurates in Singapore to woo talents
Six outstanding individuals received accolades in the inaugural Cybersecurity Awards.
Cybersecurity award inaugurates in Singapore to woo talents. In the cybersecurity world, bad news often seize the headlines over the good one. These left gloomy impressions on the sector with latest hackings, data breaches and so on. All these bad presses were reversed on Friday night, 23 Feb 2018, where an award ceremony and gala dinner were held to honor the best and finests in the field.
On that night, Singapore held its first Cybersecurity award night to honor the inspiring individuals as well as organization that make significant contribution to the cybersecurity field in Singapore.
"I am very happy to be here today at the Inaugural Cybersecurity Awards to recognize the pioneering individuals who have contributed significantly to breaking new ground in our cybersecurity landscape." said Dr Yaacob Ibrahim, minister for communications and information of Singapore on his opening address to the awards.
As such, six outstanding individuals received accolades on Friday night, with the "Hall of Fame" award went to Professor Yu Chien Siang, who played an influential figure on the field with over three decades of experiences in cybersecurity.
Under the "Leader" category, Dr Lim Woo Lip was awarded due to instrumental role in shepherding the national level cyber defense concept for Singapore. Emil Tan then won the Professional Award, due to his key involvement with Cyber Security Awareness Alliance of Singapore that promote and raise cybersecurity awareness among the public.
The youngest recipient of the awards belonged to Jeremy Heng under the "Student" category, whom won the Singapore Cyber Conquest event for two consecutive years in 2016 and 2017 and was the runner up for ASEAN Cyber SEA Games 2017.
In addition, the Cybersecurity awards 2018 extended to corporations as well with EMC Computer Systems bagging the "Enterprise" award due to its spearheading of diverse initiatives in cybersecurity for the benefits of ecosystem and society.
Finally, the Small and Medium-sized Enterprise (SME) Award goes to Custodio Technologies which brought established lsraeli cyber research and development (R & D) best practices and know-hows to Singapore in grooming talents and for start-ups commercialization.
"With our (Singapore) cybersecurity sector's potential to exceed SGD 1 billion by 2020, these are early days yet and there are many more exciting untapped opportunities." commented Ibrahim.
Indeed, the prospect of cybersecurity may be bright but the minister urged for more institutions to offer courses comparable with internationally recognized standards to prep local talents. As such, he recognized the roles of Cyber Security Agency (CSA) and Association of Information Security Professionals (AiSP) in engaging professional bodies to ensure degree programmes were in line with international standards.
"Raising our standards will put Singapore in a stronger position to capitalize on not just local, but global opportunities in cybersecurity," concluded Ibrahim.