Apple Stops Facebook from Spying. Technically, Facebook knows everything. It's not just as official as them having hard data about what other apps you use on your mobile phone. If say, you use Snapchat, Line or WhatsApp, and keep Facebook as a legacy thing for your older friends, Facebook will know your activities if you also made the mistake of downloading their Onavo Protect VPN app.
Yes, the Onavo VPN app is owned by Facebook. VPNs are supposed to keep one's activities hidden from prying eyes but if you got you're VPN from Facebook, you probably have it coming. Well, Apple has put a stop on this activity and will keep more iOS users from falling victim, but Android users are still open.
Why download Onavo in the first place? The premise of the app is to offer a secure VPN service for mobile internet users. As per the Onavo website, Onavo Protect keeps users safe by blocking potentially harmful websites from acquiring personal information.
The app also monitors how much mobile data is used by other mobile apps to protect users from overconsumption, which is a very bad thing especially when international roaming. The problem is, that to in order to count how much data is being consumed by other apps, the data is actually collected, by Facebook who has owned the Israeli startup Onavo since 2013.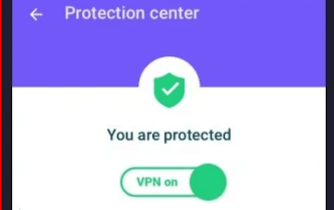 What Onavo does:
Add an extra layer of security
Secure personal information while on public Wi-Fi
Provide a fast, free and secure VPN
Alerts when apps use too much data
Blocks apps from using data in the background
Limits apps to use Wi-Fi only
Notifies user when an app reaches a certain amount of data
Onavo Protect officially collects measures:
Mobile network name
Mobile network code
Mobile country code
Locale/language
iOS version
Onavo app version.
Also when the mobile device screen is on/off
Tracks daily data usage on Wi-Fi and mobile data
DNS request to measure latency.
Onavo is apparently open to saying that they will be collecting mobile data traffic in order to perform its tasks as stated in the Google Play Store app description. But, much like EULAs, many users pretty much ignore these notices and/or messages that apps will be needing access to a bunch of things from their phones including private pics from their photo gallery.
Onavo App description on Google Play:
As part of providing these features, Onavo may collect your mobile data traffic. This helps us improve and operate the Onavo service by analyzing your use of websites, apps and data. Because we're part of Facebook, we also use this info to improve Facebook products and services, gain insights into the products and services people value and build better experiences.
The previous statement sounds somewhat changed that it now justifies Facebook's data collection as well as its ownership. This data collection however has led to the acquisition of WhatsApp, apparently because it's so popular and that Onavo now bombards users with targeted advertising.
But the whole thing doesn't sit well with Apple's new policies which went in effect last June and the company told Facebook to voluntarily remove Onavo from the App Store.
We work hard to protect user privacy and data security throughout the Apple Ecosystem. With the latest update to our guidelines, we made it explicitly clear that apps should not collect information about which other apps are installed on a user's device for the purposes of analytics or advertising/marketing…

–Apple
Onavo iOS users who don't mind the data collection can still use their existing apps and continue to download them when upgrading or changing devices, however, they can't expect any more updates.