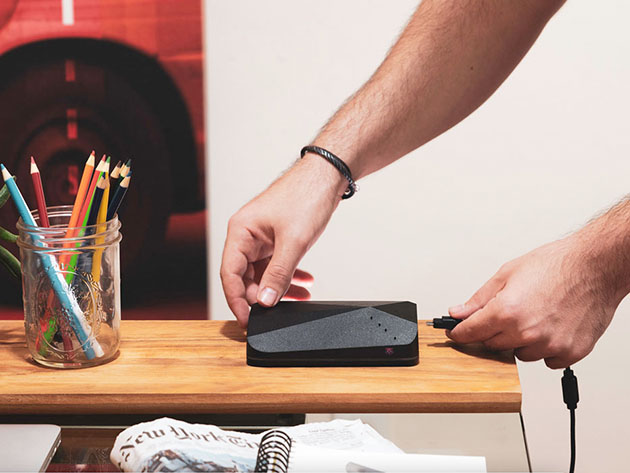 So you're spending a lot more time working from home – your laptop is now overflowing with crucial work files, a new side project to keep you occupied, and some odd, late-night Google searches. A computer is basically an extension of your brain, and even your brain needs a little help when it comes to running at its best. Like you need coffee to function, your computer needs the Syfter Complete Cybersecurity VPN Router to optimize your online experience.
Whether you're a tech wiz or a complete newbie, a quality VPN is essential to establishing a secure connection when you browse the Internet. The Syfter Complete Cybersecurity VPN Router protects against the cybersecurity threats that we're all susceptible to, and it's ringing up at a 14 percent discount.
We're living in a day and age when it's not beyond someone to try to gain unauthorized access to your computer, pose as reputable companies to get your credit card information and go so far as to demand a ransom after they've encrypted your files.
Even if none of the above have happened to you, you've probably been bombarded by ads after you searched up something once. The Syfter Complete Cybersecurity VPN Router protects against unwanted data collection from ISPs and other companies, all for a sale price of $169.99.
If you're not sure just how widespread cyber threats are, millions of Fortnite, Facebook, Microsoft, and DoorDash users were all exposed to data breaches last year. You could've been affected and had no idea.
It's not only for security, but you can also cruise online for speeds of up to 350 Mbps. All your devices can get in on the protection, like smart home systems, baby monitors, home cameras, security systems, smart TVs and more.
You can live a life free of cybersecurity worries by buying the Syfter Complete Cybersecurity VPN Router